PLUS Coalition Now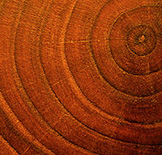 The evolution of the PLUS Coalition and PLUS image licensing standards has been a remarkable journey. Early grass roots efforts, a white paper and a call for volunteers drew an enthusiastic response, with offers of logistical and financial support. An ad-hoc development committee rapidly transformed into a fully-fledged international non-profit standards body. A Board of Directors was formed, with one seat for each industry sector, providing a neutral, balanced structure with representation for image creators, licensors, licensees, archives and educators.
Standards development soon commenced in a custom-built, online system, with over two thousand volunteers participating. Spirited debate gave way to consensus, and finally to approval of a comprehensive system of standards. First the Picture Licensing Glossary, then the Media Matrix and Media Summary Code, then the License Data Format and finally the PLUS Packs. After publication of the standards and technical specification, PLUS is now on to building the PLUS Registry system, and working to ensure broad integration of the standards in applications used to capture, edit, license, display and manage images.
The process has been both challenging and exhilarating. PLUS has achieved what some believed was impossible. Photographers, illustrators, publishers, designers, art buyers, picture editors, museums, librarians, artist reps, stock agencies, standards bodies, attorneys, educators, archivists and application developers joined forces and cooperatively developed a universal language for image licensing. As a result, the PLUS standards support any and all image licensing models, and will benefit every professional involved in creating, distributing, using or preserving images, for many years to come.
PLUS Global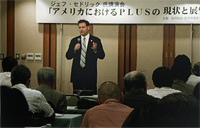 Global adoption of the PLUS standards is critical to the success of the initiative. The standards, created by participants from more than 30 countries, include identifying codes designed to support multi-lingual use, international commerce, preservation and cultural exchange. With the first version of the standards approved in English, PLUS is now forming Regional Working Groups charged with ensuring that licensing practices in all regions and languages are supported by the next versions of the standards. Groups are forming in the UK, Japan, Spain, Greece, Canada and Germany. PLUS-Europe now has an office in the UK, and PLUS welcomes inquiries from interested volunteers in all regions. Contact info@usePLUS.org
ON PLUS
"The PLUS standards benefit publishers and their
suppliers by simplifying and clarifying the process of
licensing and managing images. We are in the process
of implementing PLUS standards, and we would find it
very useful for our image suppliers to adopt PLUS
standards as well."
Bonnie Beacher
Senior Dir., Contracts, Copyrights Permissions
McGraw-Hill Education
"Automation and online transactions are a big
part of the future of image licensing, but
effective automation can't happen without greater
standardization. The PLUS Coalition has
solved this challenge with industry standards
that will simplify workflows both for Adobe's
customers who license their creative output to
others, and for our customers who are the
licensees of that work."
Kevin Connor
Senior Dir, Prof Digital Imaging Product Management
Adobe Systems
"IPTC is a charter member of the PLUS Coalition, and worked closely with PLUS on the development of the
PLUS standards. IPTC recommends the use of the PLUS standards for image licensing and for the communication
of image rights metadata."
Michael Steidl, Managing Director
International Press Telecommunications Council (IPTC)
| | |
| --- | --- |
| FEATURED MEMBER | |
ImageSpan is the creator of LicenseStream, a market-leading licensing and royalty payment automation platform for all media types and businesses. ImageSpan is the exclusive service provider to the PLUS License Registry. Learn more about LicenseStream.
PLUS GLOSSARY—IN PRINT

The PLUS Picture Licensing Glossary provides over 1000 industry standard definitions for words and phrases used in communicating and managing image rights. While an online version of the Glossary is freely accessible on the PLUS site, our handy 100 page printed version is widely used in business and education, with all proceeds supporting the continued development of the PLUS standards. To buy a printed Glossary and support the standards, visit the PLUS Store.
WHY PLUS?

My only complaint about PLUS: Why didn't we do this ten years ago? It seems so obvious. Image licensing standards developed collaboratively by image creators, distributors and users. Standards designed to make our jobs easier, allowing us to avoid misunderstandings, reduce liability, save resources, and concentrate on what really matters—producing and delivering great work for our clients. Read More
Kat Dalager
Manager of Print Production
Campbell Mithun
USING PLUS
Put the PLUS standards to work in your business today.
Use the PLUS standards to ensure clear communication when offering or requesting image licenses, and when managing image rights information. A few examples:
(1) Add a provision to the terms of your estimates, invoices, purchase orders and other contracts: "Unless otherwise provided, all terms used in this agreement shall be defined in accordance with the meanings set forth in the Picture Licensing Universal System Glossary, Version 1.0. ("PLUS Glossary")."
(2) Licensors: Add PLUS license statements to your estimates, invoices and other documents to ensure a precise mutual understanding of the rights licensed. Use the free PLUS License Generator to create embeddable license statements, and use the PLUS License Embedder & Reader to embed those statements into your image file metadata. Offer standardized PLUS Packs. Add PLUS menus to your e-commerce platforms to simplify licensing for your customers.
(3) Licensees: Use the free PLUS Media Selector to create a Media Summary Code representing one or more media usages that you require for assignment or stock images. Then send the Code to any image supplier to ensure that your needs are precisely understood. Ask all vendors to include PLUS compliant license information in their documents and in all images delivered. Build PLUS fields into your digital asset management systems to allow automated management of image licenses. Use your DAM system, image applications or the PLUS Embedder & Reader to read rights information embedded in image files.
(4) Developers: Build the PLUS standards into your applications to allow your users to read and write PLUS license information.
You will soon be able to manage PLUS rights information in many common applications. In addition, the PLUS Registry will allow image users to easily determine the allowable uses for any registered image, and to access the contact information for registered rights holders and licensors. In the interim, PLUS provides several tools for low volume use.
JOIN PLUS
PLUS welcomes all individuals and organizations from all industries and countries. Join or renew today!